Again, thanks for signing up for "The Success Code" Ezine and joining the "Success Achieves Club." In order to download the valuable recording that we promised, you MUST confirm your subscription.

Please look in you inbox NOW for the confirmation message. The subject will be:

"Response Required – Obtain Your Gift Here"


Follow the simple instructions in that email to confirm your subscription. This is what the email will look like: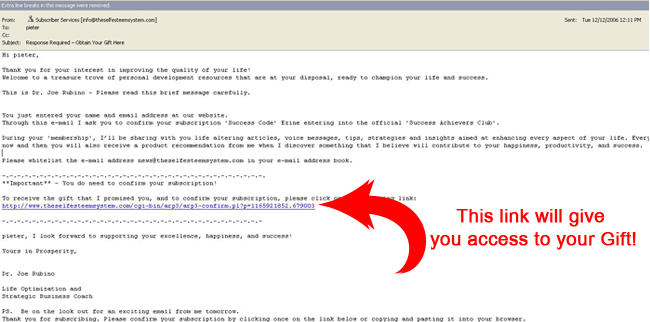 Simply click on that confirmation link, and then we can send you the information for accessing the audio recording.
Thanks a lot for becoming an official "Success Achiever".
Yours in Prosperity,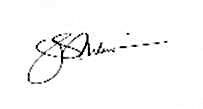 Dr. Joe Rubino
Strategic Business Coach
Life Optimization Coach
PS. Important -If you don't see our confirmation message in your inbox, please look for the message in your bulk mail folder or your spam filters.